There are many reasons to get yourself to one of the most beautiful cities in the world. Whether you are a foodie or an architecture lover, Paris is the perfect destination, no matter what you are looking for. It is full of culture and opulent history and the people in it will open their arms to receive you in the best way, with the best food. It is not only the city of love – as Paris exhales love and romance- but it is also known for being the city of lights.
Paris is an endless source of inspiration, especially for design and that's why it hosts one of the most important European trade shows in the world of design, home decor, art, and lifestyle – the Maison Et Objet, which will happen this year, from January 19th to 23rd. And it is where Domkapa is going to launch a new collection; so you better pack your bags and travel with us to an exclusive design experience through the world with endless comfort and functionality.
Paris is awaiting for you and, for this reason, here are our outside-of-the-box tips so you can know what to visit, what to eat and where to sleep during your stay.  Keep reading!
Chef Maxime Lesobre's sublime sense of detail and refinement is endless. With seasonal products, Maxime offers a surprise tasting menu to share. You can count not only with an exceptional and modern gastronomic experience; but also a modern design look for you to feel inspired.
From the wall with lighting fixtures and gold details to the wooden floor, at The Boutary you will have the chance to find modern elements and an authentic lighting playground by the award-winning interior designer Anne Grimaldi known for her balance between aesthetic and function.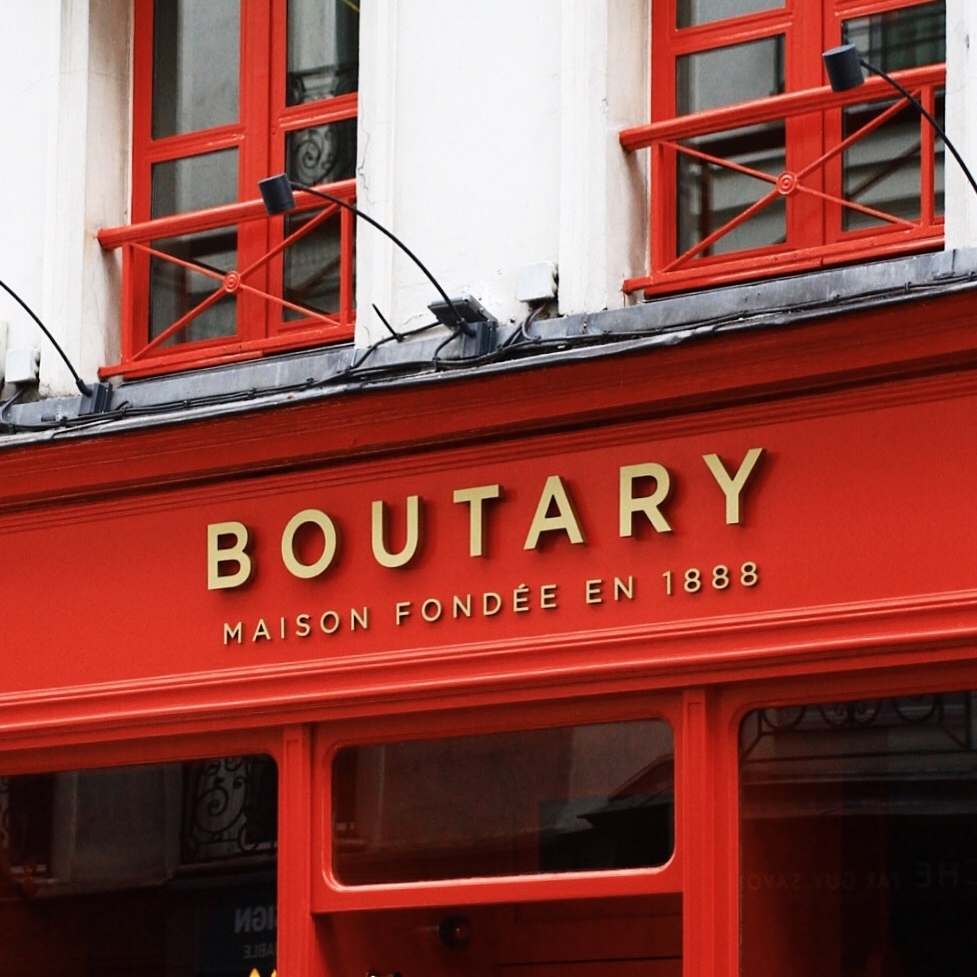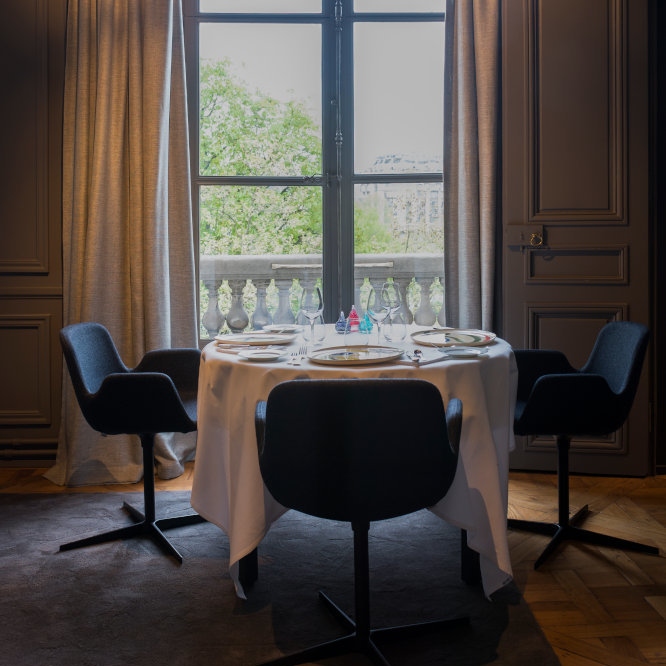 Truly a genuine experience! This restaurant brings brilliant tasting ideas to life through discovery and exchange between countries and continents. 
The Guy Savoy has the pleasure to showcase some pieces of art from very talented artists providing an adventure for taste but also for the eyes. You will have the chance to find a magnificent neoclassical approach by the Parisian architect Jean-Michel Wilmotte, with high ceilings and charming views.
Find all about Guy Savoy's strong flavor through preservation of the natural tastes and textures of produce.
The next supremely stylish restaurant we brought you is Monsieur Bleu. This elegant restaurant has the pleasure to combine taste with the essence of seasonal products attached to french cuisine. 
A wise harmony between cuisine and design is what you'll find at this good-looking restaurant.
Plenty of green marble and brass wall lighting is found to bring life to this place, providing it an eye-cathing glamour thanks to the inspiring creativity of the architect Joseph Dirant.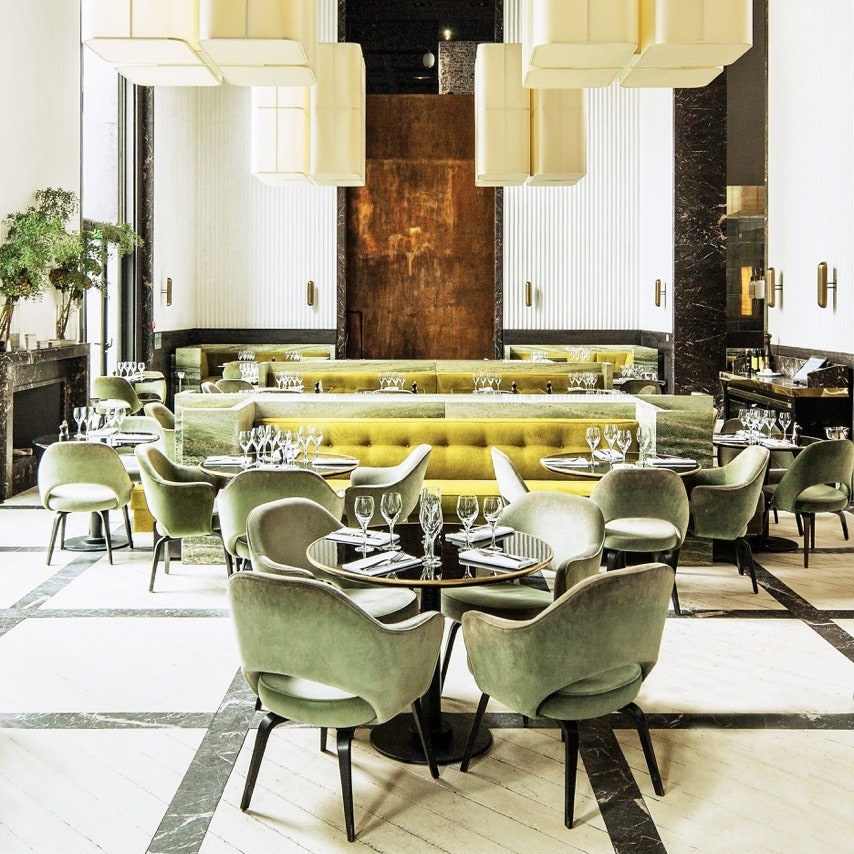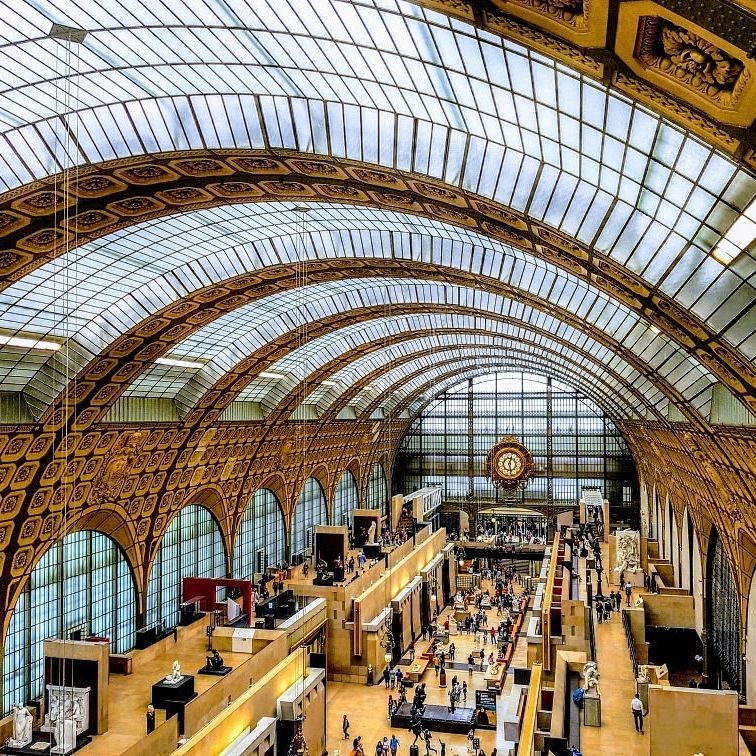 Musée d'Orsay (or just Orsay Museum) is in an old trian station but just not any train station after you see its architecture.
Musée d'Orsay is one of the most inspirings museums we ever met. It hosts the largest collection of impressionist paitings in the world by famous artists, such us Monet, Cézanne and Van Gogh. However, you will be able to find some sculptures and photos, as well; not to mention that this museums has always something new to discover thanks to their temporary exhibitions.
For its expositions, this museum will always going to be relatively crowded, so we advise you to buy the entrance ticket as soon as possible.
This is a mandatory stop! Designed by Renzo Piano, Gianfranco Franchini, Richard Rogers, and Su Rogers, the Centre Pompidou hosts the National Museum of Modern Art, a Public Library, and a Music Center dedicated to research and creation of contemporary music. 
Haven't we convinced you yet?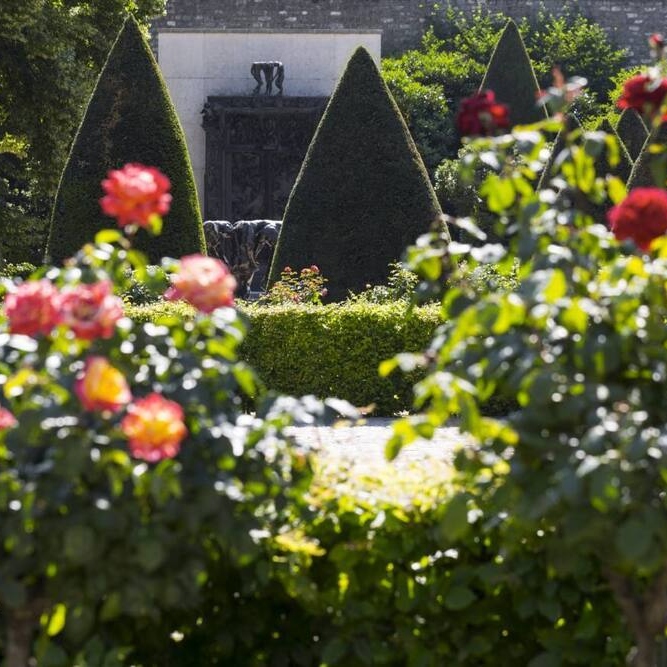 Garden of the Musée Rodin
An alliance between nature and sculpture has been made in the garden of Musée Rodin through a modern garden ready for you to enjoy a moment of relaxation and contemplation on the benches. 
Surrounding the Biron Hotel, three hectares of sculptures invite you to visit this bright yellow followed by a deep blue ceanothus garden. You will be enchanted.
If you want to be part of this magnificent french culture, then you should stay in Panache Hotel. Located near the Grands Boulevards and Galeries Lafayette, this elegant hotel provides the expected romantic ambiance that is typical of Paris. 
Strong insights of the interior designer Dorothee Meilichzon highlighted this hospitality interior design project to its maximum potential. You will find art nouveau-inspired elements composed of darkened walnut wood, white marble and brass and the rest you will have to discover.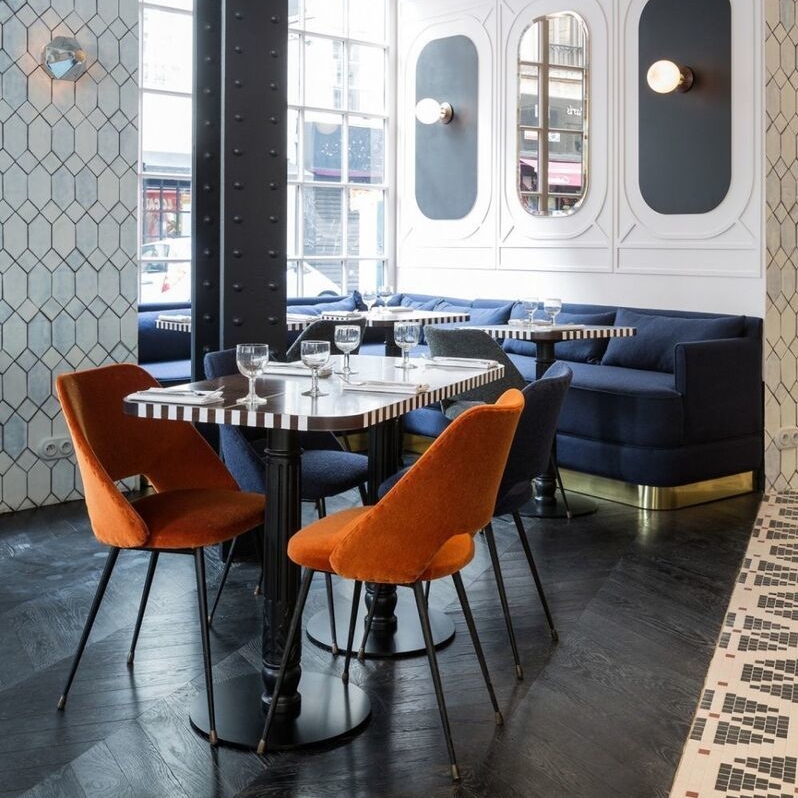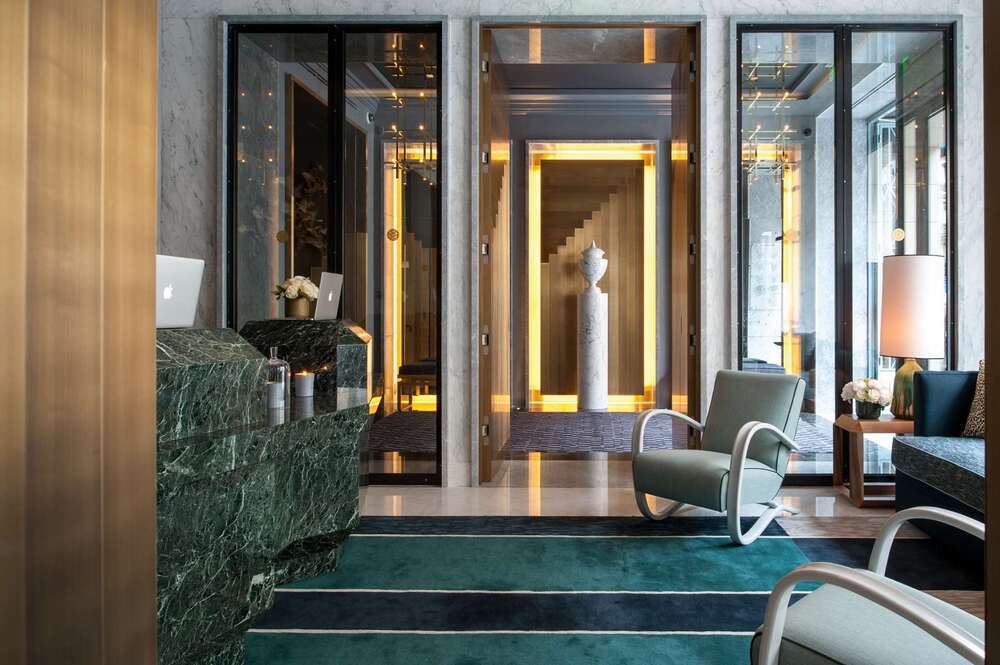 Nolinski Paris is for the ones who are looking for a place that vibrates art and French life. Offering conviviality with passion, this hotel hosts epicurean experiences and unusual daydreams between history and Haussmannian elegance. 
Designed by the French interior designer Jean-Louis Denoit, Nolinski is perfect for design lovers where the eclectic style mixed with mid-century vibes are represented as the main characteristics. Featuring exquisite materials and personalized elegance, this emblematic hotel is located near the Louvre Museum and Palais Royal. 
The final trendy spot you can't miss is Le Royal Monceau Raffles Hotel. It encompasses an inspiring world of luxury living through a contemporary take.
Designed by Philippe Starck, this masterpiece is located on one of the roads radiating from the Arc de Triomphe on Place de l'Etoile.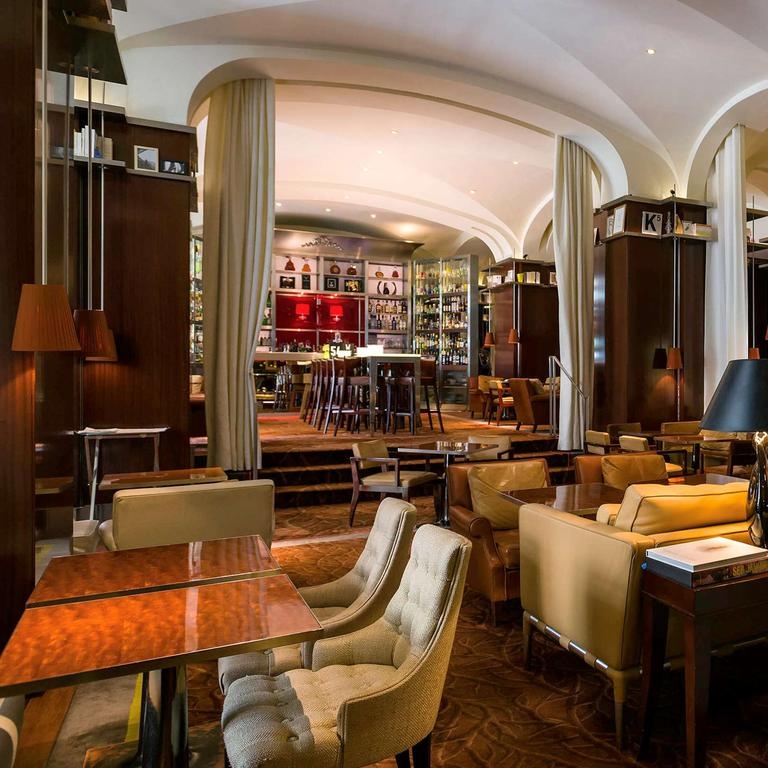 During your visit to Paris, head to Maison & Objet and get yourself a remarkable interior design experience within Domkapa's stand: Hall 6 / Stand H63. This is not only about inspiration – we are talking about emotion, sharing knowledge and talent. And we are so excited to get to know yours. Book a meeting!

If you are planning to visit some of these places, not even words can explain what you are going to see and feel. It's time for you to embrace the culture, get inspired and find Paris' breathtaking landmarks that you will never forget about. Will you see us?
We are working every day to bring you the most stylish ideas to fulfill your inspiration and to create the best interior design projects so feel free to follow our Instagram Page and to subscribe to our newsletter.